Places to Visit

Philadelphia is a historical city, so you can imagine all the places there are to visit when tourists come here. There are also many non historical sites to see also. Philadelphia is not a place that tourists can visit and expect to see all the attractions in one day. It is highly suggested to plan ahead of what would like to be seen before going to visit places, this way you are not scatter brained when you enter the wonderful city.

Historical Sites
A lot went on in Philadelphia way back in the early days of America. As a result Philadelphia is a major attraction to folks interested in the history of our country. There are many places to visit that will fulfill the need for historical information.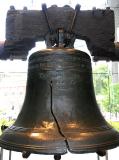 Here a some to name a few:
1. Betsy Ross House
2. City Hall
3. Independence Hall
4. Liberty Bell Pavillion
5. National Constitution Center
Other Attractions

There are other places that are not so much historical, however, tourists come to the city to visit these places. Some of these places have been around for decades and even a century. Here are some to name a few:
1. The Philadelphia Zoo
2. The Reading Terminal
3. Please Touch Museum
4. The Art Museum
5. Franklin Institute of Science Museum

Philadelphia is a very well known city in the country of America, because of its historical value. Many people traveling to Philadelphia do so to see the wonderful attractions Philadelphia has to offer!
Click on the link below to receive more detailed information about the sites and attractions in Philadelphia!
My Favorite Web sites
Click to return to the homepage!
Click Here for in depth details of Philadelphia Attractions
Angelfire HTML Library
htmlGEAR - free polls, guestbooks, and more!