What Goes on In Philadelphia

Philadelphia has many annual events that have been taking place in the city for decades and even some for over a century. People travel to the city just to take place in or view these events. These events vary among sporting events to parades to shows. These events happen every year, some take place on a certain date, where as some take place on a certain day of the week. These events are unique to the city of Philadelphia, you cannot find the events going on in any other city in the country.

Annual Events

Here is a list of the events that take place in Philadelphia every year.

The New Year's Day Mummer's Parade
The Mummer's Parade takes place every January 1st. It is how Philadelphians bring in the New Year. Mummers strut down Broad Street performing multiple times for their fans. The parade is also shown on tv for the admirers who are unable to make it down to Broad St.
Broad Street Run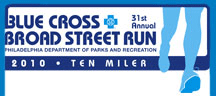 Every year on the first Sunday in May runners gather down in center city to take a nice 10 mile run to the Navy Shipyard.
Dad Vail Regatta
The Dad Vail Regatta is a college rowing event. It takes place on the second weekend in May on the Schuylkill River. Over 100 colleges and universities from all over the country come in for this event.
U.S. Pro Cycling Championship
The cycling event takes place in Philadelphia every June. This event brings in pro cyclists who complete a 14.4 mile race through Philadelphia. This race is known for the steep Manayunk Wall that the cyclists must climb.
Wawa Welcome to America

The week before the good ol' 4th of July starts the celebration of the country's day of independence. From June 26th-July 4th Independence Day activities take place throughout the city, with July 4th being the biggest day out of the week. There are a variety of concerts, shows and firework ensembles.
Army-Navy Game
The Army-Navy Game is a famous football game played between the Army and Navy Academies. Out of the 110 matches between the teams 81 of the games have been played in Philadelphia. Philadelphia was chosen as the host because of its history, as well as, it is a midpoint between Annapolis, Maryland and West Point, New York, the homes of the two academies. The game is held towards the end of the collegiate football season.
There are other events that take place in Philadelphia, however these are the main ones that bring tourists to Philadelphia.
My Favorite Web sites
Click to return to the homepage!
Free Web Building Help
Angelfire HTML Library
htmlGEAR - free polls, guestbooks, and more!